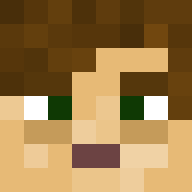 Developer
Staff member
Developer

Joined

Jun 22, 2020
Messages

15
Reaction score

0
Points

6
IF you have ever been banned on either our server, discord, here is a chance to redeem yourself!
You will not be able to appeal if you have done the following
If you are denied, don't ask why.
Format:
IGN:
Who punished you:
Why were you punished:
Why do you think you should be unbanned/unmuted:
Evidence to support your reason: (please use imgur or something similar because attachments get put on our system, then they take storage)
You may only appeal in the discord for a forums ban.
Do not appeal in discord, and do not dm a staff member to look at your appeal, you will risk being instantly denied, if you have waited over 3 days, you can dm 1 staff member